Bollywood comes to Navi Mumbai for Popular Movies
Nothing like a little self-gloating for our city
Let's play a little game. I say a word and you say the first word that comes in your mind. Ready? Let's go. Bollywood.
Let me guess your answer. Dancing around trees. Shah Rukh Khan. Red sarees. Dancing in the swiss alps. Racing around big cars in Dubai's broad roads. And even singing in the canals of Europe.
I'm right? Aren't I? I knew it! Bollywood has taken us along great journeys in the picturesque locales of Switzerland, Europe, America and even Spain! But while outdoor shooting locations usually mean another country, there are certain special locations that are a hot favourite place amongst directors and boy are they really close to us! I'm talking about Navi Mumbai!




Yes, Navi Mumbai, really has featured in several movies and in many cases is the ideal location for pivotal scenes. Don't believe me? Come along for a quick movie tour with me!
Old Vashi bridge

Vashi! Our famous Vashi was in one of the biggest blockbuster movies ever! Aashiqui 2 had its most heart-wrenching scene shot here – Aditya Roy Kapoor's suicide scene. I'm sure a couple of us recognized the location when we saw the scene, but for those who didn't you sure want to see it on screen again, don't you?
Central Park, Kharghar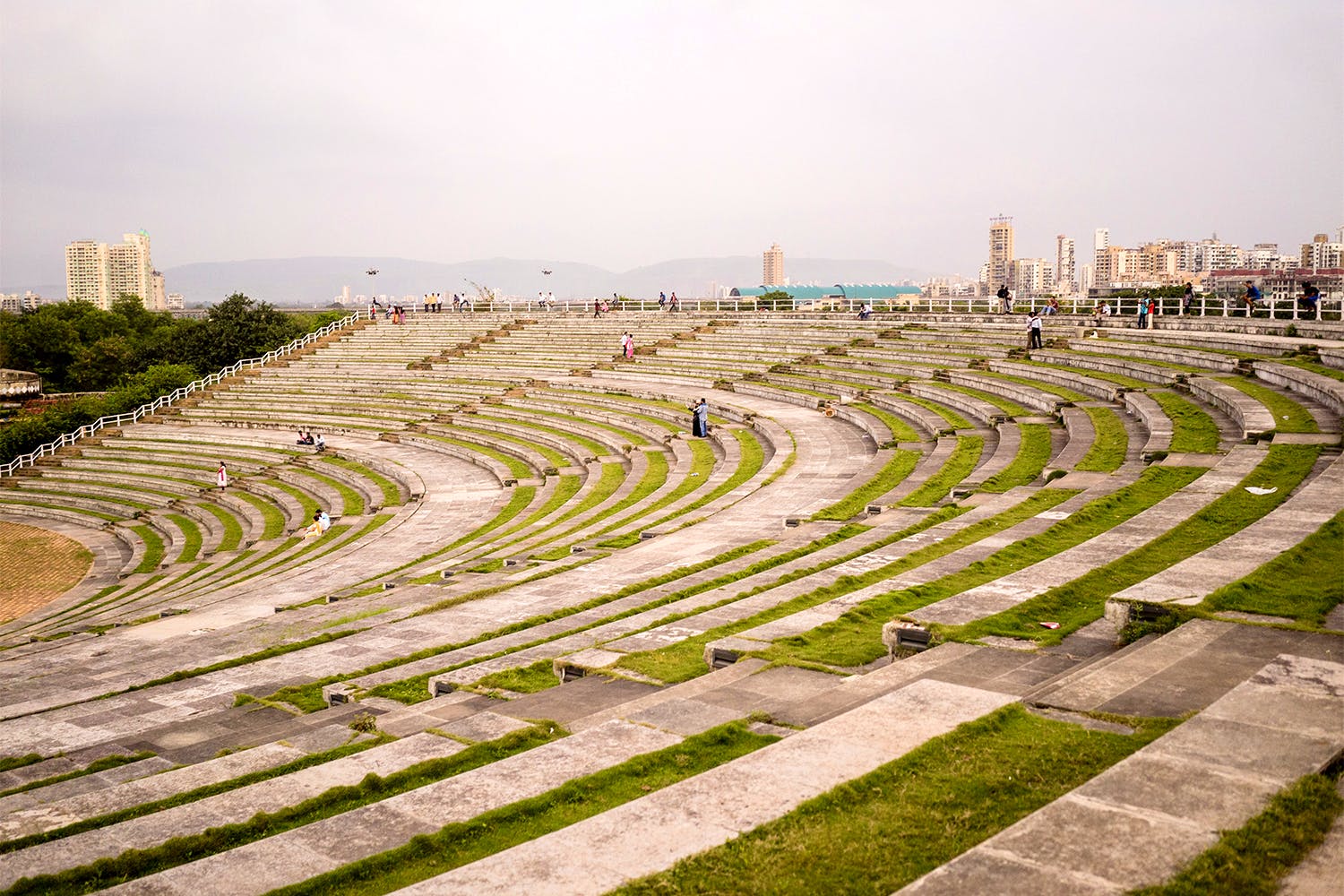 Kharghar is known for its wide roads and clean surroundings, and also the imposing green hills. Needless to say, it has been captured on screen several times and most recently the Utsav Chowk is even visible in the Irfan Khan hit movie, Blackmail. Blackmail, in fact, had many scenes shot in Navi Mumbai. From the drop of the ransom in Raghuleela Mall, Vashi to the under-construction Metro bridge of Kharghar, you'll go jumping up and down every time you see your beautiful city on the big screen.
Palm Beach Road
I know you're all going 'Welcome'! Welcome had one of its most hilarious and important action scenes shot on the long and isolated stretch of Palm Beach Road. You can even see the iconic triangular shaped buildings towards the end of the sequence as the Palm Beach Road touches Belapur.
Mini-Sea Shore, Belapur

Now this might surprise many people, but a sequence from this film was shot in Fortis Hospital which is located right next to mini sea shore. I'm sure a lot of people missed this.
Now that you know so many popular movies have been shot in your favourite Navi Mumbai, aren't you feeling a wee bit proud of your home city? I sure am!